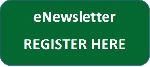 Ayr, Boroughmuir, Heriot's, Melrose, Stirling County and Watsonians have been chosen as Scottish Rugby's new semi-professional franchises.
The new Super 6 league set-up is designed to bridge the gap between the amateur and the professional game.
Scottish Rugby hopes to have the new league up and running for the start of the 2019-20 season.
But the list has been criticised by Glasgow Hawks because "Scotland's largest city will not be represented".
The six clubs, chosen from 12 applicants, all presently play in the Scottish Premiership and will act as feeder clubs to Pro14 outfits Glasgow Warriors and Edinburgh.
Hawks, Currie Chieftains, Dundee, Edinburgh Academicals, Gala and Hawick were unsuccessful in their bids.
A review panel had been tasked to choose at least one team from the four Scottish regions - Caledonia, Glasgow and the West, the Borders and Edinburgh and East Lothian.
Edinburgh has three repre­sen­ta­tives, Ayr represent the west, Stirling are Caledonia's repre­sen­ta­tives, while Scottish champions Melrose are the only team to represent the traditional rugby stronghold in the Borders.
"It is profoundly disappointing that Scotland's biggest city will not be represented in this new structure," Glasgow Hawks said.
"The commitment offered by Glasgow and Strathclyde Universities, the Royal Navy in Scotland and three long-established rugby clubs did not find favour on this occasion.
JC