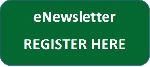 The RFU are facing a potential multi-million-pound lawsuit that could derail their entire corporate hospitality project that is already reportidly £30million over budget.
A group of sports hospitality operators have formed a consortium to challenge the RFU plan to bring all their corporate hospitality in-house from the autumn international series in November.
This will be hosted in new state-of-the-art facilities being built on to the East Stand at Twickenham. The cost has spiralled from £51m to £82m.
The RFU will end deals with their authorised hospitality providers and crack down on the unofficial operators who for years have bought their tickets from clubs — transactions that have helped many junior clubs stay afloat with the full knowledge of RFU top brass.
The Mail article estimates that the operators also hope to recoup combined lost earnings of more than £30m over a six-year period when the RFU have looked to protect their own hospitality business from outside competition.
The potential court battle will start this week when the RFU receive a legal letter from law firm Humphries Kerstetter.
Twickenham believe they have nothing to fear from competition law or on the monopoly front, having taken plenty of legal advice. And they point out that it is the terms and conditions of their tickets for matches being played in their stadium that is being challenged.
JC