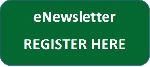 The Rugby Football League have confirmed that it will report a loss of £2.029 million for last year, 2017.
A loss was budgeted for and approved by the RFL as it recognised 2017 would be a difficult financial year but that it would need to continue to invest in a number of areas.
Significant investment was made in the international set up to maximise the opportunity of a World Cup on home soil in 2021, in off field systems and infrastructure to benefit the entire game, whilst there was also significant funds provided though Sport England and invested directly into frontline programme delivery to boost participation.
The RFL also made termination payments to senior executives Nigel Wood and Roger Draper at the turn of the year. Wood was reported to be receiving a parting sum of £500k and Draper had only been in the job for a year.
Also, a re-valuation of Odsal Stadium that the RFL have owned since Bradford Bulls' financial difficulties in 2012 was required by new accounting standards costing £400k on paper.
Following its 2017 settlement and a change in Sport England's funding strategy, the Rugby Football League reduced the funding of back office costs and increased funding directly into frontline programme delivery by £670,000 to support increased participation in the sport.
With a home series against New Zealand in the autumn of 2018 and improved commercial deals secured in the first quarter of this year, the Rugby Football League is budgeted to return its planned significant surplus in 2018.
The turnover of the RFL was over £27m for the year 2016 when a minort profit was recorded.
The annual accounts will be published in full later this year following approval by the Rugby Football League Council.