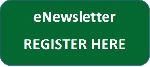 Rugby Trade Directory event underway
The 2nd ever Rugby Trade Directory is well underway at Wigan's DW Stadium.
The event is sponsored by of the leading international sportswear brands, Masuri. They will be joined at the event by high quality range for exhibitors from all corners of rugby and sport such as signage, ticketing, equipment, printing, security, seating, catering, merchandise, digital displays and fan engagement plus much more.
RTD's managing Director John Booth said;
'We aim to provide an atmosphere that enables people to create new contacts in the industry at an informal event. It is an honour to be holding the event at the home of one of the most famous of Rugby League clubs in Wigan Warriors, who have been superb in supporting us'
Sam Miller , managing Director of the Masuri Group said;
'We are thrilled to be working with the Rugby Trade Directory to showcase our unique service model for customised Rugby kit to as many teams as possible. This also gives us the opportunity to announce our exciting, new partnership with the London Lemurs (now the Masuri Lemurs), which perfectly embodies our design capabilities and the quality of our kit.
Geoff Warburton, Wigan Warriors Sales Director said;
'Wigan Warriors & the DW Stadium are pleased to host RTD in their 2nd rugby focussed event and welcome all exhibitors and delegates for what we hope you will all find a useful and interesting event'
SB