Wasps fined for Salary Cap breach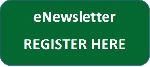 Wasps have been fined £20k for salary cap breaches by Premiership Rugby.
Following the completion of the independent audit of salary spend for the 2016-17 season, it was established that Wasps had overrun their limit by £40,528. In accordance with the regulations, at this level of excess the club will pay 50p per £1 equating to a fine of £20,264.
"This is not a breach of the regulations and there is no suggestion it was deliberate," said a Premiership Rugby statement. "A number of adjustments were identified by the independent auditors which resulted in the overrun. These have now been addressed."
JC